Being very very new to the blogging world, I am still learning the ropes. How happy was I to get my first award? Olivia over at Classroom Craft nominated me for the Liebster Blog.
Thank you Olivia! Make sure you go and check out her blog. Not sure exactly
how to link up so you can click on the link above!
Here are the details which recipients of this award must follow:
1. Copy and paste the award on to your blog.
2. Thank the giver and link back to them.
3. Nominate five other bloggers and let them know by commenting on their blogs.
Here are my five nominees! Make sure to check out their blogs by clicking on the link. Maybe someone can teach me how to use the buttons and link up.
Sorry I stink at this. :/
Tori
http://toristeachertips.blogspot.com/
Lisa

http://learningissomethingtotreasure.blogspot.com/
Abby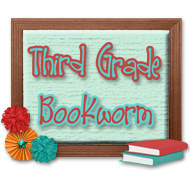 Heather over at Beg,Borrow, and Teach
I have a sick baby which is why I didn't get around to posting yesterday. We took Rebekah into the doctor today and she has some kind of virus. Her fever has dropped but she still isn't eating very much. I'm hoping for a better day.
Matt went over to Michaels and is going to pick up some stuff for me to make for my classroom. Yay! I am going to make a No Name wooden plaque type thing to hang No Name papers on. I am also going to make bathroom and hall passes. My theme is polka dots so I am going to paint them in polka dots. So very exciting!
Not very much going on today. I have assignments to complete for my online class so I better get at it. Have a great day!